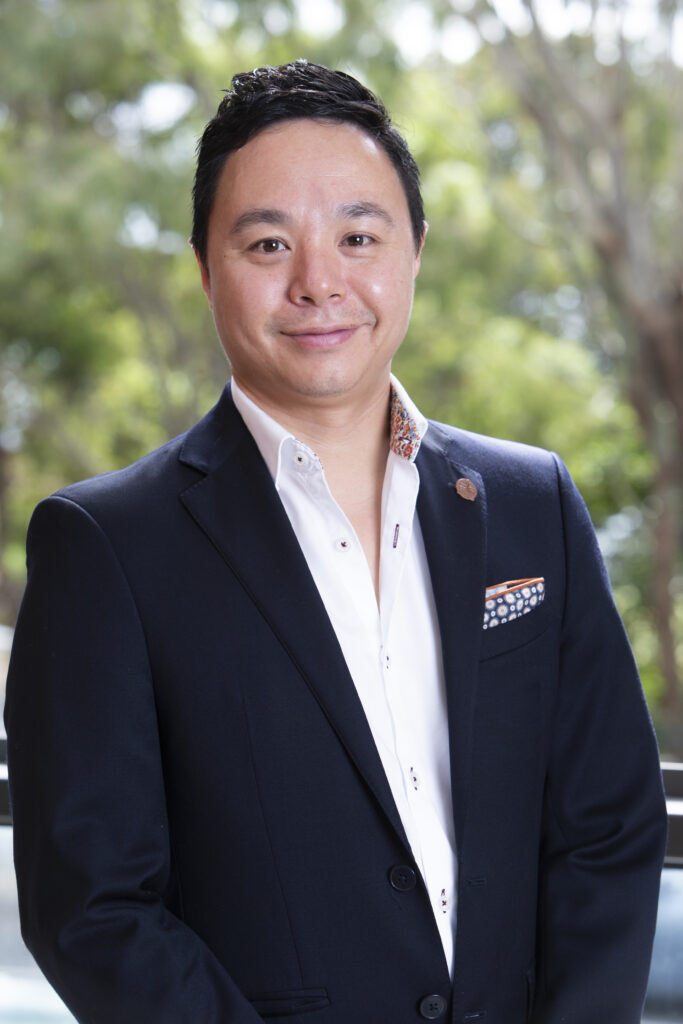 Dr Jason Wong
FRACS, MBChB, PGDipSurgAnat, BSc (Pharmacology)
Surgical Director
Brisbane General & Obesity Surgery
About Dr Jason Wong
Dr Jason Wong is a specialist general, upper gastrointestinal and obesity surgeon.
Surgeries performed include:
Sleeve Gastrectomy (Gastric Sleeve)
One-Anastomosis Gastric Bypass (Mini Gastric Bypass)
Roux-en-Y Gastric Bypass
Lap Band Removal
Lap Band Revision to Sleeve
Lap Band Revision to Gastric Bypass
Minimizer or Mid-Cal Gastric Calibration Ring
Sleeve Revision surgery
Gastric Bypass Revision surgery
ESG Revision Surgery
BIB / Orbera Balloon
Hiatus Hernia Repair
Anti-Reflux Surgery (Fundoplication)
Laparoscopic Cholecystectomy
Mini-Laparoscopic Two-port Cholecystectomy
Laparoscopic and Open Hernia Repair
Major Abdominal Hernia Repair
Endoscopic Pilonidal Sinus Surgery (EPSiT)
Pilonidal Sinus Surgery
Bowel Surgery
Appendicectomy
Emergency General Surgery
Gastroscopy

He trained in New Zealand after his nous for surgery was recognised in his first year working as a doctor. He was accepted into specialist training as soon as eligible as a second year house officer, and completed training in General Surgery in 2014 having worked at a variety of provincial and tertiary hospitals including Whangarei, Invercargill, Palmerston North and Auckland City Hospital. During his training, he was awarded a John McCall Medal for the Best Registrar, and a Lorenzo Capussotti Travelling Fellowship from IASGO to present cancer research in Vienna.

In 2015, he completed further sub-specialist training in oesophagogastric and bariatric surgery at Auckland City Hospital where he was also the Chief Surgical Resident. He was part of a committee to develop a Venous Thromboembolism Prophylaxis risk stratification and management tool.
In 2016 he moved to Australia where he was the inaugural fellow at Redcliffe Hospital, where he performed over 500 procedures in half a year, helping to completely clear the surgical waiting list at one stage down to just one-week. He was appointed as a Staff Specialist at Redcliffe Hospital in December 2016.
Dr Wong is well-known for his friendly and caring nature, holistic all-round care and ability to explain complicated things in easy to understand words.

He is a surgical educator, thinker and innovator, and has pioneered several surgical techniques including:
Mini-laparoscopic two-port cholecystectomy
World-first laparoscopic repair of paraduodenal hernia using BioA hiatal reinforcement.
A technique using endoscopic pilonidal sinus surgery to definitively manage pilonidal abscess without the need for packing.
Dr Wong is the Supervisor of Surgical Training at Redcliffe Hospital and sits on the Queensland Committee for General Surgery Training of the Royal Australasian College of Surgeons. He is involved in the training of the next generation of surgeons to come, mentoring of those aspiring to pursue a career in surgery, as well as research in general and bariatric surgery.
In his spare time (if he gets some!) he enjoys spending time with his family, 2 Pekingese dogs and exploring the diverse restaurant scene that Brisbane has to offer.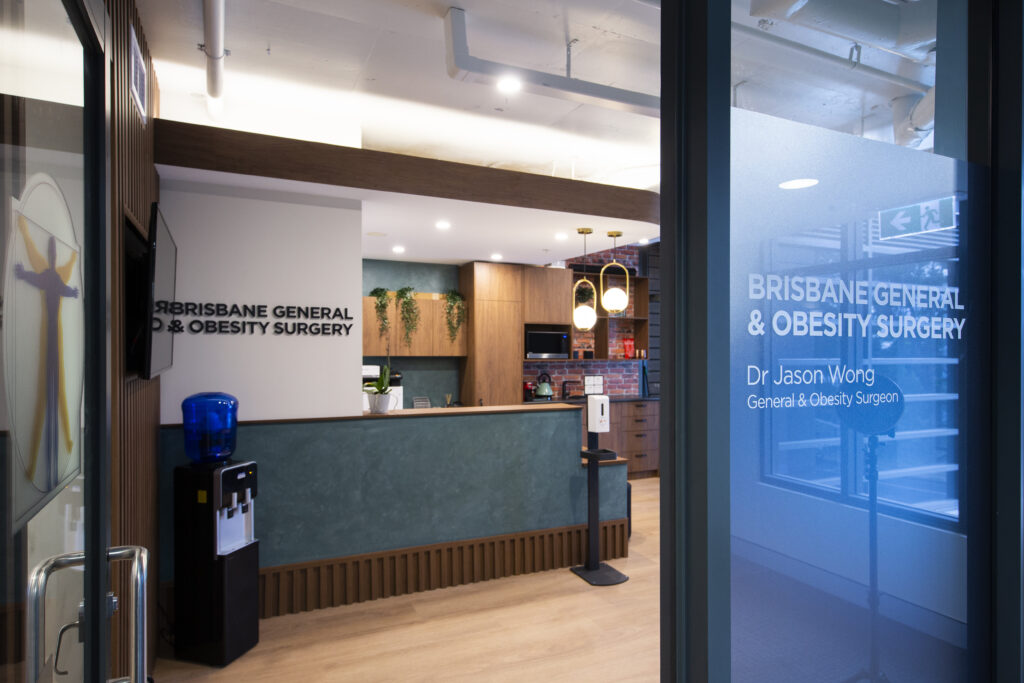 Here you will find all the information about my practice, bariatric program, my multidisciplinary support team, fees and relevant information.
We look forward to seeing you soon!